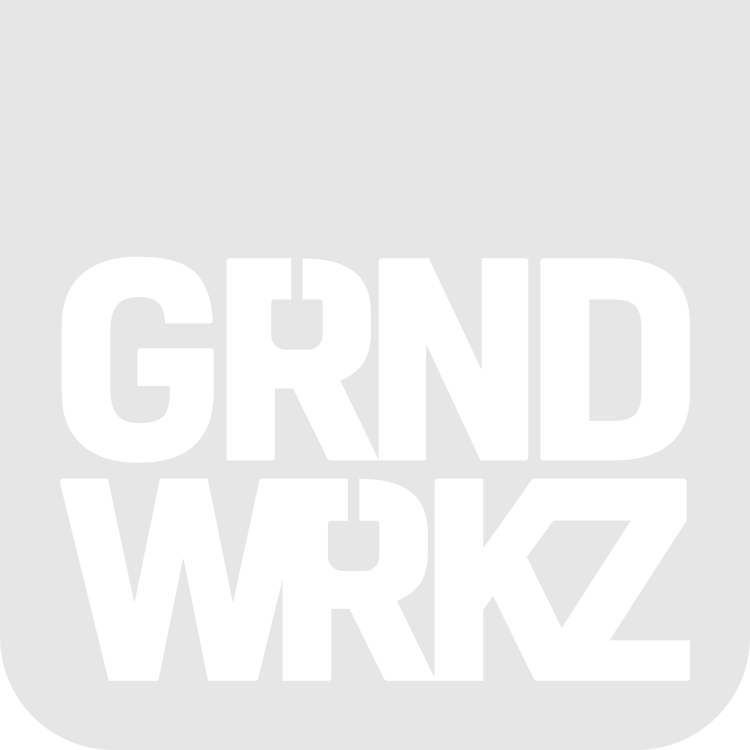 <infra-as-code engineers />
We are experienced Infra & DevOps engineers who help you Optimize, Automate and Modernise your infrastructure by implementing Infra as Code.
Let's dig in We're Personal
What separates humans from machines is our personality. Our capability to really care and be creative is something that makes us unique as humans.
At GroundWorkz we cherish diversity and personality and therefore focus on the person inside the professional. We help you become the better you.
Interested on what your professional and personal future at GroundWorkz could look like?
We're Proud
Yes, we are very proud on what we accomplish! We take pride on what we deliver with our customers & partners. Proud of how we realize our individual and company goals.
Being proud means that you truly care about the outcome. At Groundworkz we make sure you as customer and partner share in our pride. As hungry Engineers we look forward for some nice IaC challenges so we can add you to our Proud Customer list.
We Care
Besides caring for the business aspects of our customers, our partners and our own company, we care about the future of the next generations.
Most of us have children in primary and secondary schools. Our expertise and drive and passion motivate us to volunteer our spare time to teach children programming essentials at schools.
We do this to make more children enthusiastic about our profession, revel in the fun of it and try to close the gap of our future IT engineering shortage.
Infra & DevOps Engineers
We know what it takes to transform your existing infra setup towards infra-as-code for on-premise and AWS, Azure environments. We know what your DevOps teams need in terms of Infra-as-Code to develop their killer apps.
Our engineers have made their hands very dirty and know how complex on-prem legacy apps can be. Transformation of your apps to Cloud easy? If you believe the PowerPoint based "lift and shift" fairy tales that is fine.
If you want the honest story, you are at the right address and we are more than happy to explain the details with a coffee and whiteboard.
Each of us covers a wide variety of infra and cloud technologies. We spend a lot of time on continuous learning. This is not a luxury but a necessity to stay relevant and to keep our multi-skilled profiles in shape.
We are proud on what we deliver and want to be measured and recognised for the quality output rather than our inputs. Therefore we will agree with you on realistic tangible outcomes for projects and individual assignments.
Infra-as-Code-blueprint sessions
What does Infra-as-Code (IaC) really mean? How can you adopt IaC within your organisation? After our initial conversations with various end users, admins, infra owners, we will do our homework and come back with two half day workshops to explain, outline and agree on the next steps to implement IaC within your organisation.
We are not PowerPoint junkies nor report writers, but together with you we can agree on a plan that fits your organisation setup & maturity level. Our plans contain detailed short term backlog items and a clear realistic outlook towards the near future.
Strategic IT transformation Advisory
You know your business and strategy better than anyone, No doubt about that. Chances are that you probably have some nice PowerPoints explaining what to do next to make it real. But how and where to really start?
You need someone who can bridge the gap of misunderstanding between business and IT. Someone who can breeds unity and ignite the spark. Someone who makes sure that everybody understands the eternal question: "what's in it for me?" Only that leads to intrinsically motivated staff who are eager for change. People make the difference, not PowerPoints or Status Reports.
Our +20 years of hands-on experience with complex IT transformation in large and midsized companies will help you avoid the common pitfalls, and we will explain the dilemmas that accompany these transformations upfront.
We have expertise in nearly any on-premise infrastructure tools as well as modern scripting languages, pipeline tooling and monitoring solutions.

01- Cloud deployment ( Terraform, ARM, Bicep, Cloudformation, CDK)

02- Infra deploy(Chef, Puppet, Ansible)

03- Container Management (Kubernetes, EKS, AKS, Docker)

04- IT Infrastructure (VMware, CISCO, HPE, F5, CITRIX)

05- Cloud ( AWS , AZURE)

06- DevOps Pipeline ( Jenkins, AzureDevOps, Gitlab..ect)

07- Monitoring ( Splunk, New Relic, Dynatrace)
Contact Details
Please reach out for any question about jobs or our expertise.
Niels Oldenburger | Owner & Founder | +31 621 681 045
Tractieweg 41 studio E | Utrecht | The Netherlands
Email: niels@groundworkz.nl